Second TAE newsletter is now out!
Again filled with excellent stuff!
The second TAE newsletter is now out. The editors have done another great job! What about hearing from an Aikidoka who has trained for 60 years! You can find it here.
If you are not already a subscriber please join here.
Lars, November 3, 2019
First TAE dojo-cho meeting held
A new Way of discussing all things Aikido
On the 22nd of September we held our first dojo-cho Zoom meeting with more than 8 dojo-cho's present. The idea behind these quarterly meetings is that we as dojo-chos get to discuss different aspects of leading and running a dojo. At the meeting we discussed the theme for and content of the Yudansha camp and workshop in January. Input to our next newsletter and finally we had a good discussion about grading beginners. Your dojo-cho will have the full minutes so please contact her/him for further details.
Lars, September 24, 2019
First TAE newsletter is out!
Read it before your uke!
Our first newsletter is out! Lewis, Andrea and Michael have done an excellent job in putting it together, excellent content and a great layout. It has already been emailed out, but you can also find it here.
Lars, July 3, 2019
General Assembly 2019
28th April 2019
Our annual general assembly was held on the 28th of April via Zoom. We had 10 dojos present, and followed the agenda according to our statutes. The three board members up for election were all re-elected. Minutes have been sent out to all dojo chos.
Lars, May 18, 2019
The Yudansha camp, December 2018
First TAE camp in Denmark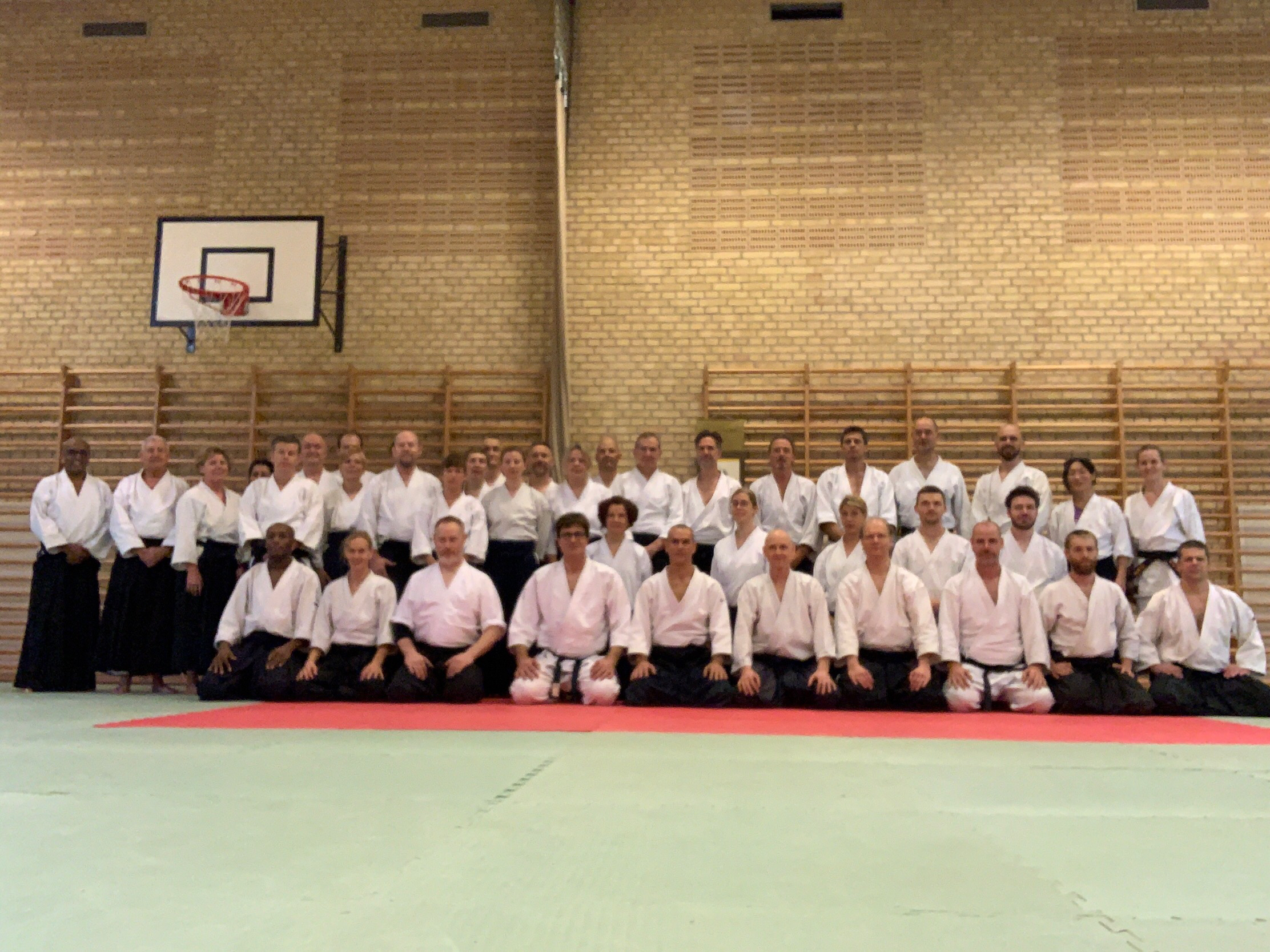 The first TAE yudansha camp was held over the weekend 8th and 9th of December. The theme of the camp was Ouyo waza. As a new addition a workshop was also held on Saturday. Discussions about the following themes took place:
Group 1: Teaching Aikido
Group 2: Ongoing Instructor Development
Group 3: Fitness in Aikido
Group 4: Members and Marketing
Group 5: Special Events
Group 6: Children in Aikido
Group 7: Aikido and its Relevance outside the dojo
The outcome of the groupwork can be found here.
Lars, February 3, 2019